Another fresh week and time for another hot and fresh sexyfur update. This little update is a bit unconventional one might say as it's not really the usual of what we brought you thus far in our scenes. We wanted to bring you something a but special from one of our artists for supporting us thus far, so this is our little thank you to you.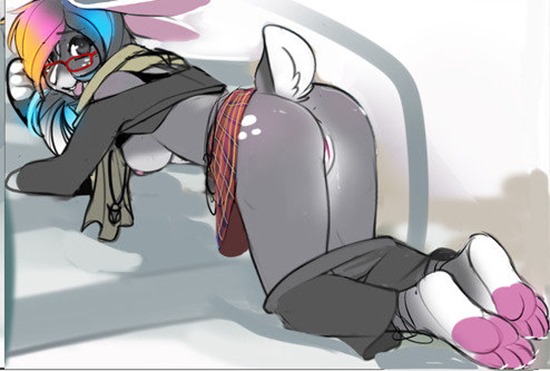 You get to see a cute furry bunny as she shows her goods in this gallery and as you will quickly notice this is sexy little sneak peek at a future comic with the sexy fur babe that we will show off in a future update.
You fully deserve it and make sure that you take the time to watch each and every image for this gallery. You get to see this cutie with multi colored hair as she shows off her womanly goods for you and you get to see her play a bit with herself as well just for you. Sit back and watch her take off her panties and see her lift up her skirt to show you her pink and wet pussy as she bends over offering a great view of her sexy and round butt for you as well. We hope that you enjoyed this little update and we'll see you next week with more as always! Until then, you can click here and watch some similar cartoon porn galleries!